SHIPS SUNK NETHERLANDS 28 - DUTCH SHIPS LOST/DAMAGED/CAPTURED
22)TAPANOELI U-106
---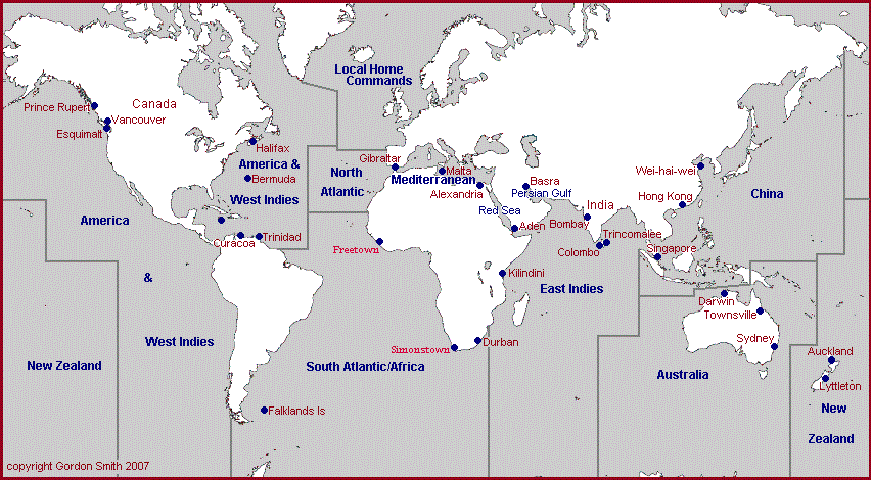 ---
https://www.naval-history.net/Maps1939-08RNStations.GIF
---
---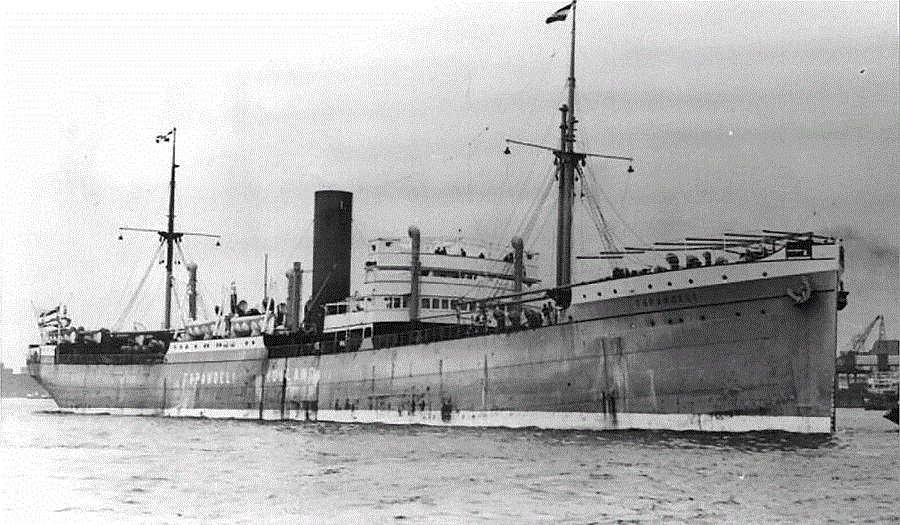 ---
Photo. www.photoship.co.uk
---
Built: 1925
---
Tonnage: 7,034 / 10,045 tons
---
Cargo: 5,500 tons of general cargo, including seeds, tapioca flour and tea
---
Route: Batavia - Freetown - Glasgow
---
Sunk 17 Mar 1941 by U-106 on pos. 15° 56'N, 20° 49'W
---
0 Dead
---
65 Survivors
---
Between 21.07 and 21.10 hours on 17 March 1941, U-106 fired four single torpedoes at ships in the convoy SL-68 about 110 miles east of the Cape Verde Islands and claimed three ships with 21,000 grt sunk and another with 7000 grt damaged after hearing four detonations, although only one hit could be observed in the very dark night. In fact, only two ships, the Tapanoeli in station #12 and Andalusian in station #45 were hit by one torpedo each and sank.
---
Tapanoeli (Master Nicolaas Baggus), armed with one 4.7in and one machine gun, was hit on the port side in #1 hold by the first torpedo fired by the U-boat while steaming at 7 knots in a moderate sea. The explosion destroyed the forecastle, collapsed the port bridge wing, blew off the hatch covers and scattered parts of the cargo all over the ship. The crew abandoned ship in three lifeboats after stopping the engines and sending a distress signal as the ship began to quickly settle by the bow, sinking about 20 minutes after being abandoned. Due to a misunderstanding between the chief officer and the master the confidential documents had been left behind in the cabin of the latter. The boats remained at the sinking position until dawn the following morning and then set sail towards the Cape Verde Islands.
---
On route they encountered a lifeboat from Andalusian and exchanged greetings and directions with the other survivors. The next night one of the lifeboats got separated from the others and made landfall on Boa Vista on 19 March. Its occupants were joined two days later by the British survivors they met earlier. The Portuguese steam merchant Vinte e Oito de Maio brought them to St. Vincent on 23 March after proceeding to San Nicholas to pick up survivors from the British steam merchant Clan Macnab, which had also been in convoy SL-68 and foundered after a collision with the Norwegian motor tanker Strix on 17 March. On St. Vincent the crew of Tapanoeli was reunited as the other two lifeboats had made landfall there on 21 March.
---
By www.uboat.net
---
OTHER ARTICLES YOU MAY FIND SIMILAR