---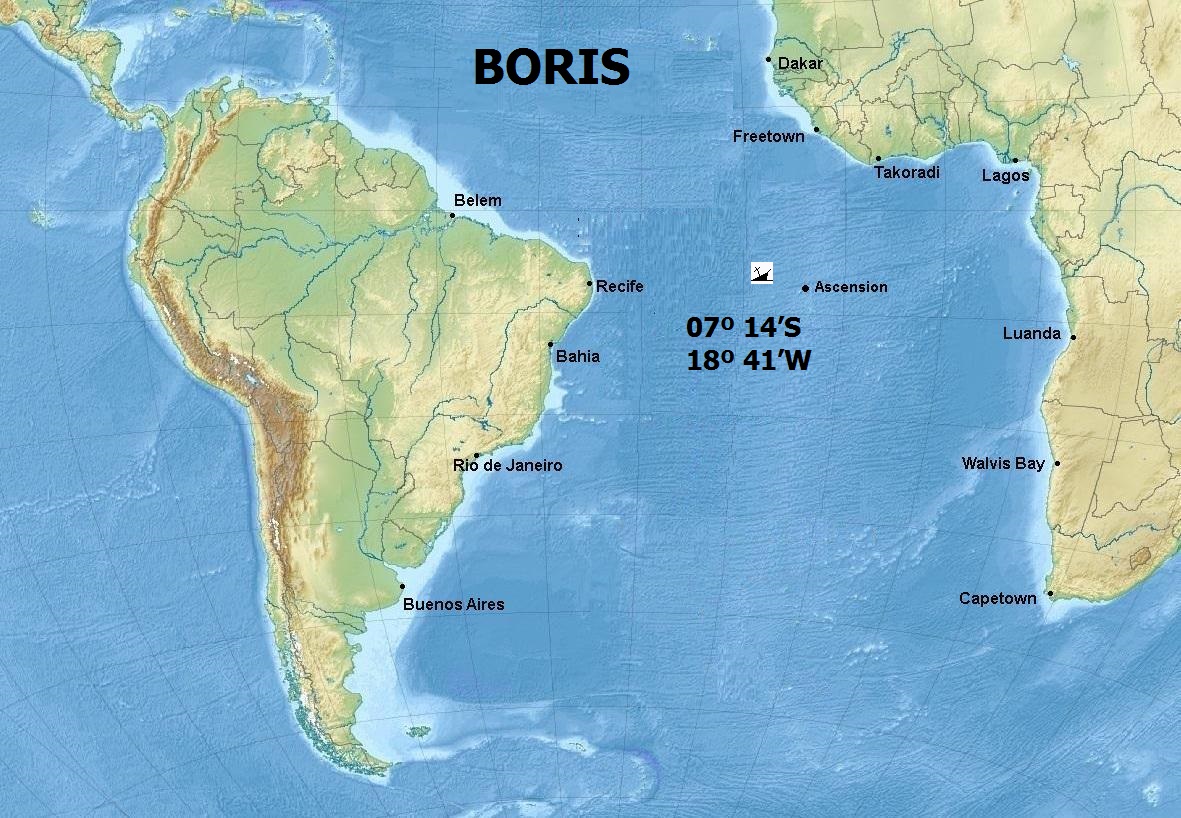 ---
---
Photo. www.uboat.net
---
---
Built: 1917
---
Tonnage: 5,166 / 8,050 tons
---
Cargo: 2,975 tons of general cargo, including bauxite, castor seed and poplar wood.
---
Route: Santos - Freetown - Belfast.
---
Sunk 03/06/43 by U 180 on pos 07º 14'S 18º 41'W
---
O Dead
---
37 Survivors
---
At 23.40 hours on 3 Jun, 1943, the unescorted Boris was hit by one of three torpedoes from U-180 west of Ascension Island. The ship remained afloat on her load of wood and had to be sunk by two coups de grâce at 23.52 hours. The Germans questioned the survivors before leaving the area. 16 extenuated survivors in one lifeboat were rescued in the afternoon on 14/JUN by the British merchant Cambria some 15 miles off Recife where the same where landed.
---