SHIPS SUNK ENGLAND 237 - G H I
5)GLOUCESTER CASTLE (RAIDER MICHEL)
---
---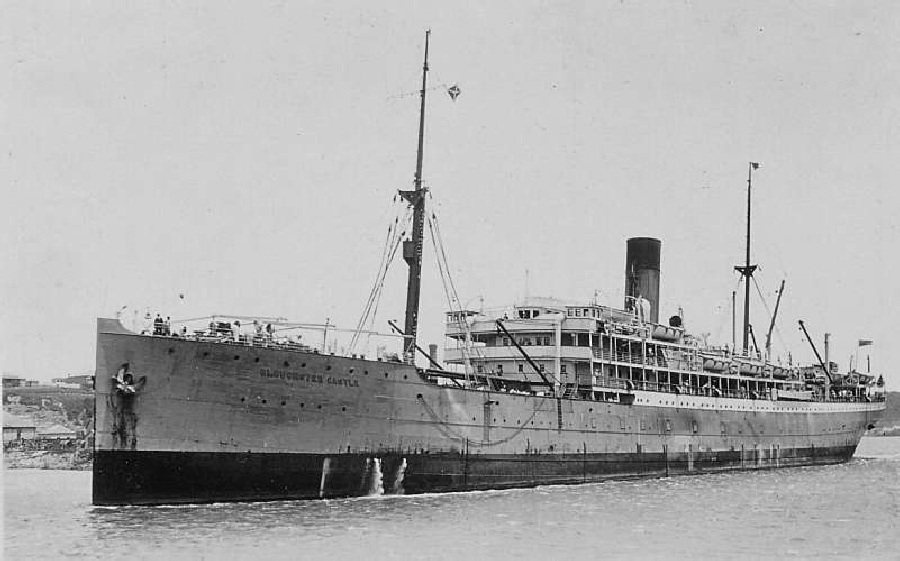 ---
Photo. http://www.bandcstaffregister.com/page41.html
---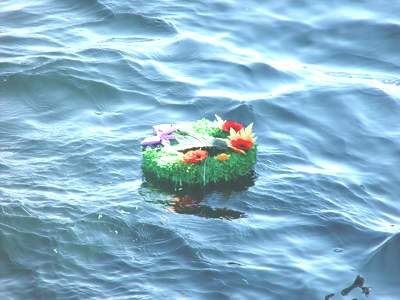 ---
Built: 1911
---
Tonnage: 8,006 / 9,235 tons
---
Cargo: Aircraft, military equipment, machinery and gasoline 5,000 tons (est)
---
Route: Birkenhead UK – Table Bay
---
Sunk by Michel 15/07/42 on pos. 08º 00'S 01º 00'E
---
90 Dead
---
61 Survivors
---
GLOUCESTER CASTLE (Captain H.H. Rose).
Bound for Cape Town, sailed from Birkenhead on 21 June, 1942 and in a convoy until it dispersed on 10 July. Sailing independently when shelled by the German AMC Michel (Kapitän zur See Helmuth von Ruckteschell) at 7pm on 15 July, and sank within 10 minutes in approximate position 08º00´S 01º00´E.
---
A shell demolished the bridge and radio room, killing all her deck officers except 2nd Mate R. Pargitter, and, as her 3 radio officers also died, no distress message was transmitted. Of the 154 people on board, 93 died, including 6 women, 3 men and 2 children who were passengers. The remaining 61, including a woman, an 18-year-old girl and two young boy passengers, were taken on board the Michel, but later transferred to the supply tanker Charlotte Schliemann.
---
When the latter eventually sailed, she had some 300 prisoners on board. The women and children were given two cabins, but the others were housed down a small, rat-infested, hold, and all were inadequately fed. The Charlotte Schliemann arrived in Singapore on 30 September and 40 prisoners were landed before she sailed for Yokohama, where she arrived on 19 October. But a number of her prisoners did not live to be repatriated at the end of the War.
---
In 1946, Ruckteschell was convicted of war crimes and died in Fuhlbüttel prison, in Hamburg, in 1948, shortly after hearing that he was to be released due to his deteriorating heart condition.
---
By http://www.bandcstaffregister.com/page41.html
---
OTHER ARTICLES YOU MAY FIND SIMILAR