- BRAZILIAN SHIPS SUNK IN CARIBBEAN / OFF US COAST
1)ARABUTAN U-155
---
---
https://upload.wikimedia.org/wikipedia/commons/2/26/North_Atlantic_Ocean_laea_relief_location_map.jpg
---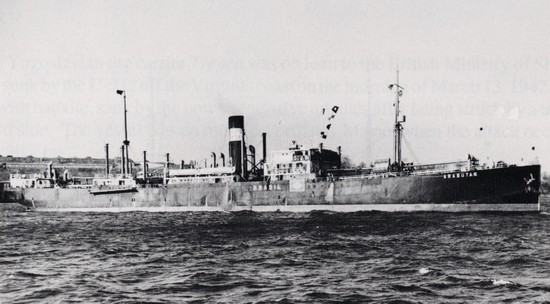 ---
Photo. www.navioseportos.com.br
---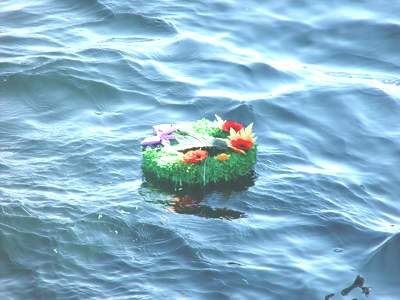 ---
Built 1917
---
Tonnage 7,874 tons
---
Cargo : 9680 tons of coal and coke.
---
Route. New York - Hampton Roads - Trinidad - Rio de Janeiro
---
Sunk 7 Mar 42 by U-155 on pos. 35º15"N 73º55"W
---
1 Dead
---
54 Survivors
---
In March 1942 two other occurrences came to increase Brazilian merchant losses. The first victim was the steamer Arabutan. With a displacement of 7874 tons, master Anibal Prado. She had sailed at 4:00 pm on March the 6th from Norfolk outbound to Rio de Janeiro, with a scheduled call at Port of Spain, Trinidad, loaded with 9,613 tons of coal and coke destined to Central Brazilian railway system.
---
On the following day at 3:10 pm when plying the waters off Cape Hatteras she was hit by one torpedo on starboard side at #5 hold. The large gash made water rush into the compartment and the ship listed badly and sank in 20 minutes, 81 miles off the coast at the coordinates 35º 15'N 73º 50'W. During the emergency, the master ordered to sent out an SOS.
---
The crew of 55 lowered the boats and boarded them. When the lifeboats began to get away from the scene, the U boat fully emerged around them, circled, showing no hostility and dived again in view of the possibility of any US plane to overfly after picking up an SOS.
---
US Navy patrol aircrafts came on scene circling, and dropped 3 life rafts with emergency rations and instructions for them to wait. The survivors ended their ordeal when the coast guard Calypso picked them up and landed them at Norfolk. 54 men were saved except one.
---
OTHER ARTICLES YOU MAY FIND SIMILAR