SHIPS SUNK BRAZIL - BRAZILIAN SHIPS LOST
5)ANTONICO U-156
---
---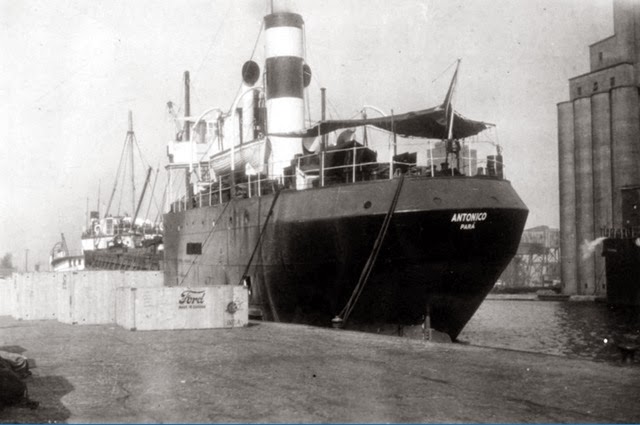 ---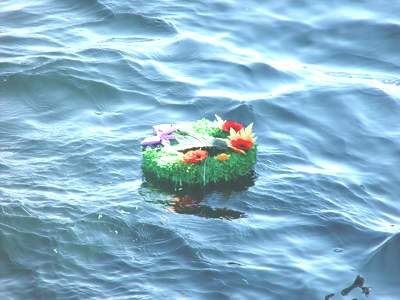 ---
Built: 1919
---
Tonnage: 1,243 tons
---
Cargo: Asphalt in bulk and boxes containing bicycles
---
Sunk 28 Sep 42 by U-156 on pos. 05º30"N 53º30"W
---
16 Dead
---
24 Survivors
---
Merchant Antonico a small 1243 ton vessel, was under master Americo Neves, who lost 16 of his 40 crewmen off French Guyana coast. Ex French Tourneur, built 1919, sailed unarmed and with no radio equipment. She was sunk on Sep 28th 1942, at coordinates 05º 30' S 53º 30' W. The assailant was U-156 under KorventtenKapitan Gehrard Wiebe. Survivors narrated they were machine gunned when the lifeboats began to get away from the scene of sinking.
---
Several were killed and wound. The salvage of the survivors then became an ordeal. 16 out of 40 crewmembers were killed, the master inclusive. In appalling conditions, although having the coast of French Guyana at sight, they feared any attitude of hostility from the part of Vichy government and avoiding beaching at the Devil's Island, they washed away at the tiny village of Hatters.
---
Once first available emergency medical aid was administered, they managed with superhuman effort to cross the border of Suriname where they were hospitalized. When the War ended, Brazilian Navy authorities based on the death penalties imposed by British military court to U- boat U 852 which machine gunned survivors of the Greek freighter Peleus, decided to denounce Captain Wiebe and his gunner, lieutenant Markle.
---
The case had great repercussion among Naval communities, until in face of doubtful postponements and unreasonable delays and bureaucracy, Brazilian Minister of Justice publish a document # 171 Q, which recommended dismissal of the case in view of all lack of interest and decided to call off the request for the extradition of the 2 indicted men to stand trial before Brazilian court for war crimes. But to no avail.
---
OTHER ARTICLES YOU MAY FIND SIMILAR