SHIPS ENGLAND - G H I
5)GLOUCESTER CASTLE (MICHEL)
---
---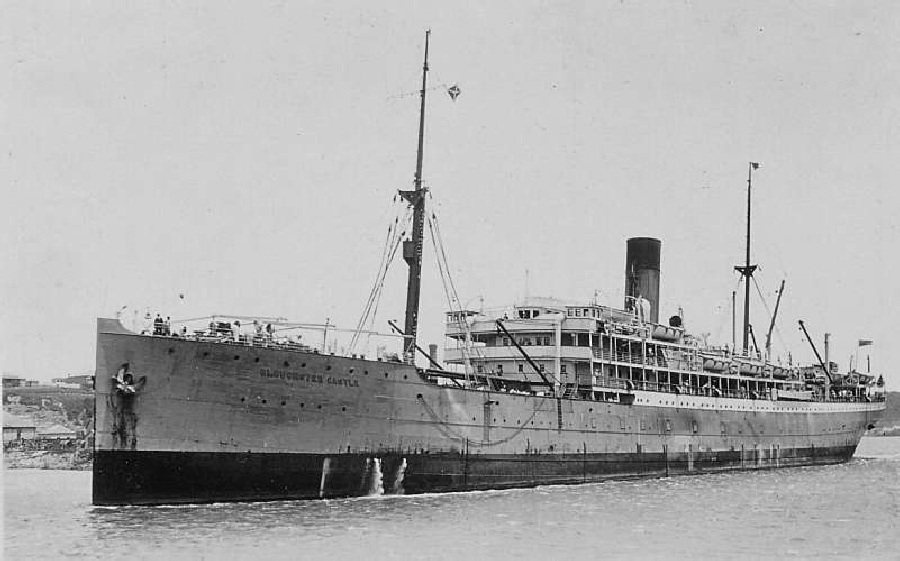 ---
Photo. http://www.bandcstaffregister.com/page41.html
---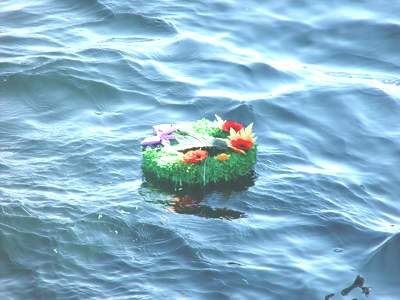 ---
Built: 1911
---
Tonnage: 8,006 / 9,235 tons
---
Cargo: Aircraft, military equipment, machinery and gasoline 5,000 tons (est)
---
Route: Birkenhead UK – Table Bay
---
Sunk by Michel 15/07/42 on pos. 08º 00'S 01º 00'E
---
61 Dead
---
88 Survivors
---
Having once again refueled from the Charlotte Schliemann, Michel headed into the Gulf Of Guinea, onto a shipping route to which Allied merchant ships had been diverted to avoid U-Boats. In three days, she sank three ships, the first, on July 12, off the coast of Portuguese Angola, being this elderly 8,105-ton Union Castle Liner bound for Cape Town from Birkenhead with 154 people on board, including 12 passengers, all women and children, a cargo of aircraft, military equipment, machinery and gasoline, and armed with one 4.7-inch and several machine guns.
---
Attacking after dark, Michel's first 5.9-inch salvo scored hits on the bridge and the dining room, and set fire to gasoline canisters on the foredeck, spreading flames rapidly throughout the superstructure of the old ship. As the radio officers having been killed instantly, no distress signal was sent, and within minutes, to the horror of the watching Germans, having rolled first to starboard and then to port, the Gloucester Castle sank. As only one lifeboat was seen to get away, Von Ruckteschell sent Michel's boat to rescue 57 crewmen, 2 women and 2 children, many of whom were hauled out of the water by German swimmers.
---
The rest, 85 crew, 6 women and 2 children, died, victims of a war in which it was supposed to be forbidden to transport innocent passengers and cargoes of war materials in the same ships.
---
By: www.bismarck-class.dk/hilfskreuzer
---
OTHER ARTICLES YOU MAY FIND SIMILAR