- THOR
3)BRUGES
---
---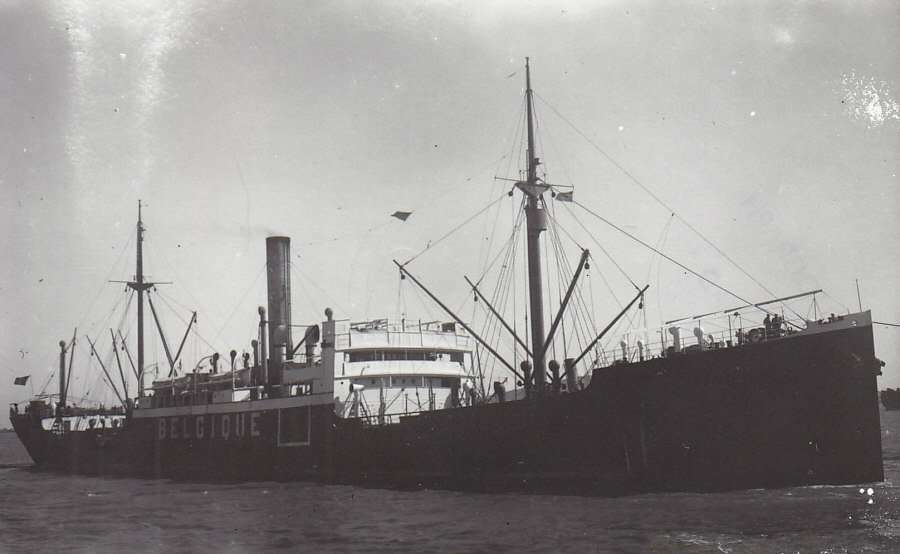 ---
Cargo Ship Bruges. Photo https://www.wrecksite.eu
---
---
Built 1904
---
Tonnage. 4,984/7,800 tons
---
Cargo. 6,746 tons of wheat
---
Sunk 9/July/1940 by German Raider Thor in pos. 11º 07"S 23º 49" W
---
44 crewmembers were made POW.
---
On July 9, this 4,985-ton Belgian freighter carrying a cargo of 6,746 tons of wheat from Necochea and Mar del Plata to St.Vincent and Freetown was stopped by shots across the bows, without raising the alarm.
---
A former German vessel, captured in 1914, she was scuttled, and her crew of 44 taken on board the raider, bringing her number of prisoners up to ninety.
---
By https://www.bismarck-class.dk/hilfskreuzer/thor.html
---
OTHER ARTICLES YOU MAY FIND SIMILAR