RAIDER SUPPLY SHIP PYTHON - PYTHON
SUPPLY SHIP PYTHON
---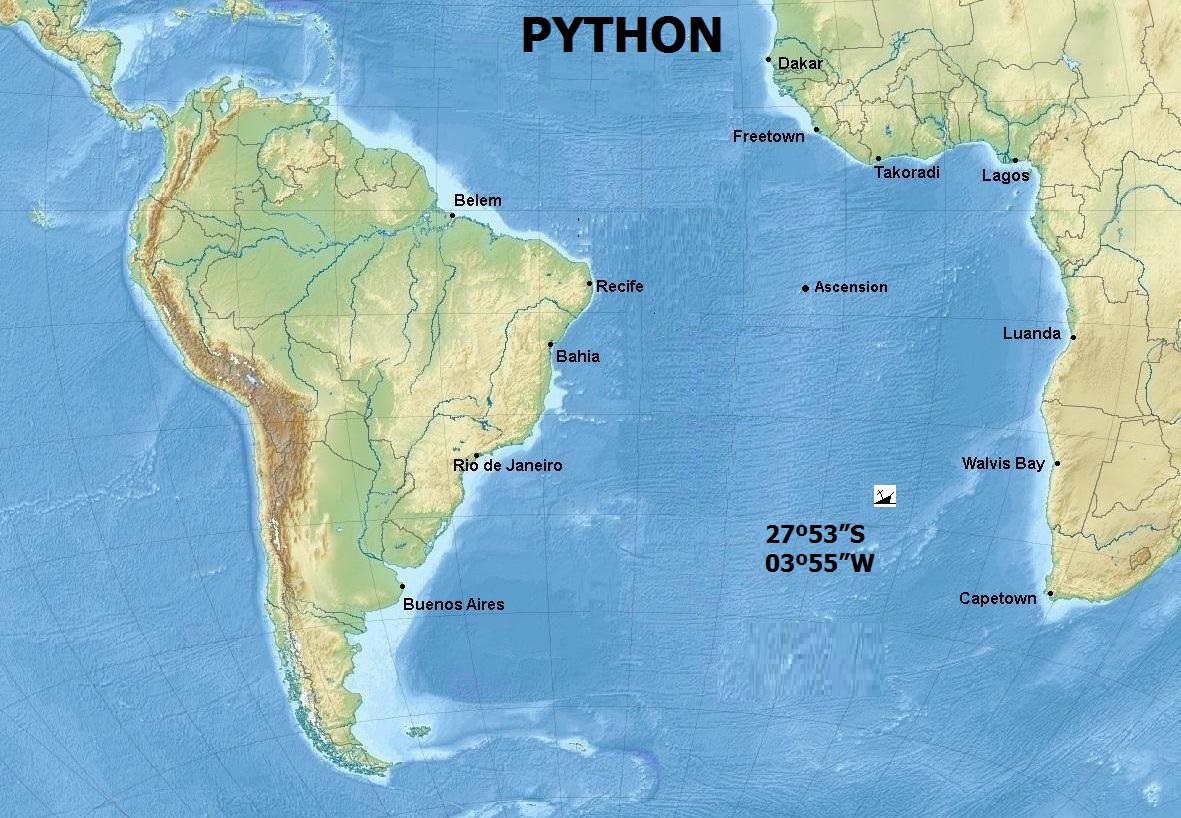 ---
---
Built 1936
---
Tonnage 3,664 / 3,415 tons
---
Cargo: Fuel, ammunition food and general supplies to German U-Boats and raiders in the Atlantic.
---
Sunk by HMS Dorsetshire 01/12/41 when fuelling UA and U 68 in mid south Atlantic in pos. 27º 53"S 03 55"W
---
0 Dead
---
99 Survivors
---
The German supply ship was refueling UBoats UA and U-68 when was intercepted by HMS Dorsetshire on position 23º 53'S 03º 55'W. To avoid capture the crew scuttled the ship. Both U boats began an emergency and unprecedented rescue operation to save 414 survivors from Python and Crewmembers from Raider Atlantis which had been sunk earlier. The initial task was to take their boats in tow. On 3/Dec, U 129 joined the two U boats and took the whole crew of Python.
---
U 124 arrived on scene on 5/Dec and took more survivors. Italian submarines Torelli, Tazolli, Calvi and Finzi homed in and arrived between 14 and 18 Dec and boarded the remainders. Thus they began the long journey back to Biscay port of St. Nazaire where all survivors landed safely between 23 and 29/Dec/41. One of the German U Boats heading to the Python to be refueled spotted HMS Dunedin and sank her with a loss of 350 of her 500 man crew.
---
By Wikipedia
---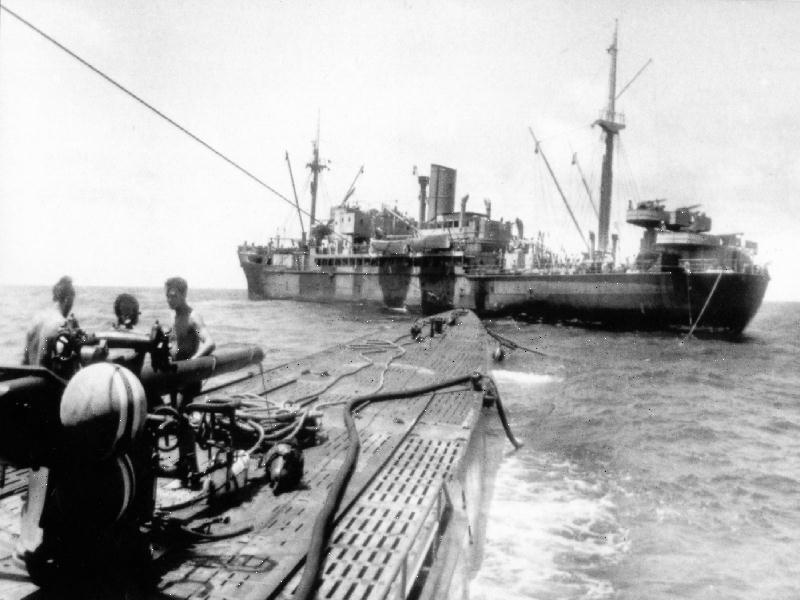 ---
Rare view of supply ship Python refueling one U Boat somewhere in the vast expanses of the South Atlantic.
---