RAIDER PINGUIN 1 SHIP SUNK 3 CAPTURED - PINGUIN
1)RAIDER PINGUIN
---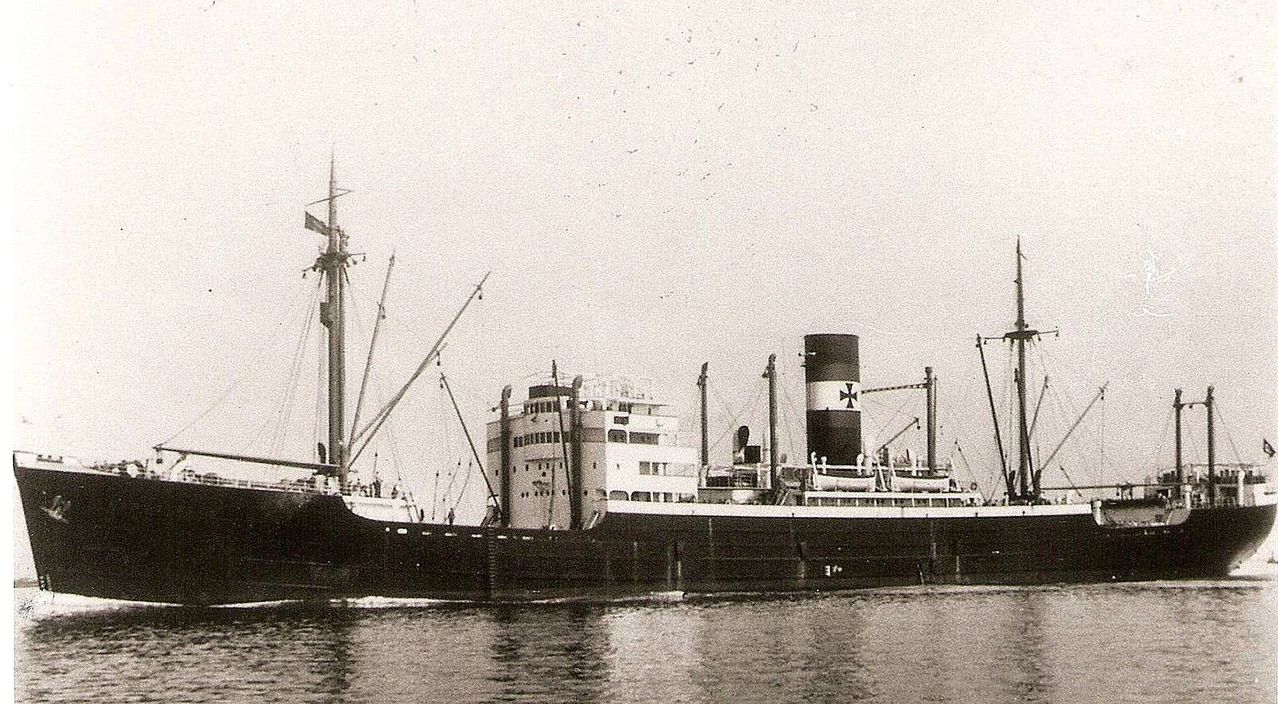 ---
Photo. www.bismarck-class.dk
---
Built 1939
---
Tonnage 7,766/10,450
---
Range 60,000 miles 109,000 km
---
Complement 401
---
Airplane: 2x He-114B; later 1x Ar196A-1
---
Pinguin was one of the first wave of raiders sent out by the German navy, sailing on the15 June 1940 under the command of FK (later KzS) Ernst-Felix Krüder. Slipping through the Denmark Straits, Pinguin made for her patrol area in the Southern Ocean. In 10 ½ months at sea she has numbered 28 ships sunk, totaling 136,000 tons (GRT).
---
Her most successful coup was the capture, on 14 January 1941, of most of the Norwegian whaling fleet in Antarctica, totaling three factory ships and 11 whalers. These were sent back as prizes to Europe, arriving in Bordeaux, occupied France, in March 1941. One of the whalers was retained as an auxiliary raider, being re-named Adjutant.
---
FATE
---
The engagement took place 8 May 1941 in the Indian Ocean off the Seychelles archipelago, north of Madagascar. Pinguin slightly damaged Cornwall, before return-fire caused an explosion and Pinguin sank. One British sailor was killed and of 222 British and Indian Merchant Navy prisoners, captured from over thirty merchant vessels on Pinguin, 200 were killed in the explosion. Of the crew of 401 men, 332 were killed and 60 were rescued along with 22 of the Merchant Navy prisoners. Cornwall returned to Durban for repairs until 10 June.
---
In the south Atlantic Raider Pinguin sunk 2 ships with a total 21,381 tons DWT
---
---
---
DOMINGO DE LARRINAGA
---
---
---
SOLGLIMT
---
OTHER ARTICLES YOU MAY FIND SIMILAR