RAIDER KORMORAN 7 SHIPS SUNK - KORMORAN
7)ANTONIS
---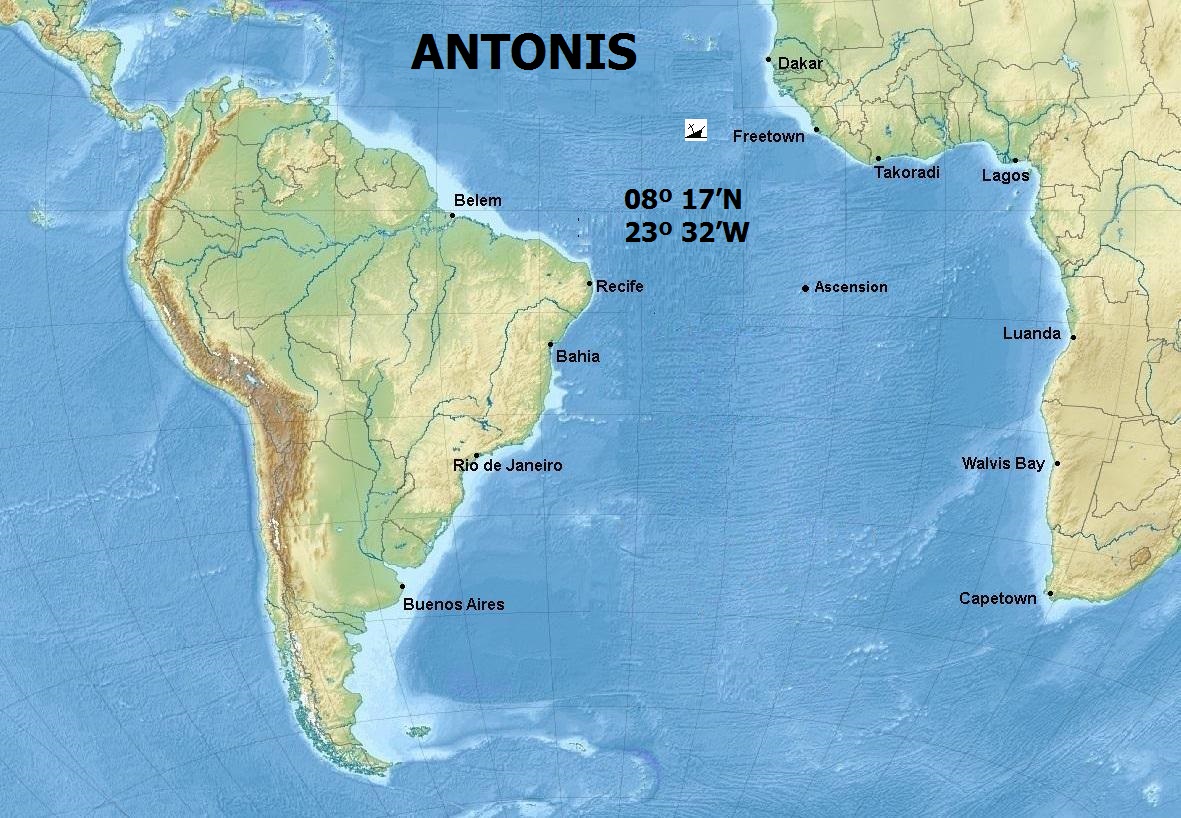 ---
---
SS Antonis seen as former Rocio. Photo http://www.searlecanada.org/sunderland/images/rocio1.jpg
---
Built: 1915
---
Tonnage: 3,729 / 6,639 tons
---
Cargo: 4,800 tons of coal
---
Sunk 6 Jan 41 by raider Kormoran on pos. 08º 17'N 23º 32'W.
---
0 Dead
---
28 POW
---
At 14:35 SS ANTONIS was sighted ahead and went on collision course. A boarding party was sent at 15:40. ANTONIS proceeded from Cardiff to Rosario, armed with 3 English built machine guns. The crew of 28 and one stowaway abandoned the steamer in orderly manner. Demolition charges were later set to detonate and explosion occurs amidships taking the Greek steamer to the bottom by the stern.
---
After a 35 days trip, they were transferred to the German Provision Ship ''PORTLAND'', from which they disembarked at Bordeaux-France in March 13th and led to a concentration camp. They got released in September 26th 1941, with the exception of one person, and return to Greece. An additional satisfaction for the Germans were the 7 live sheep, they found on board the ''ANTONIS'' and kept for themselves before her sinking.
---
By https://www.bismarck-class.dk/hilfskreuzer/kormoran
---
OTHER ARTICLES YOU MAY FIND SIMILAR