---
---
---
Above the moment when Cruiser Omaha intercepts the blockade runner Odenwald. Photo. www.history.navy.mil
---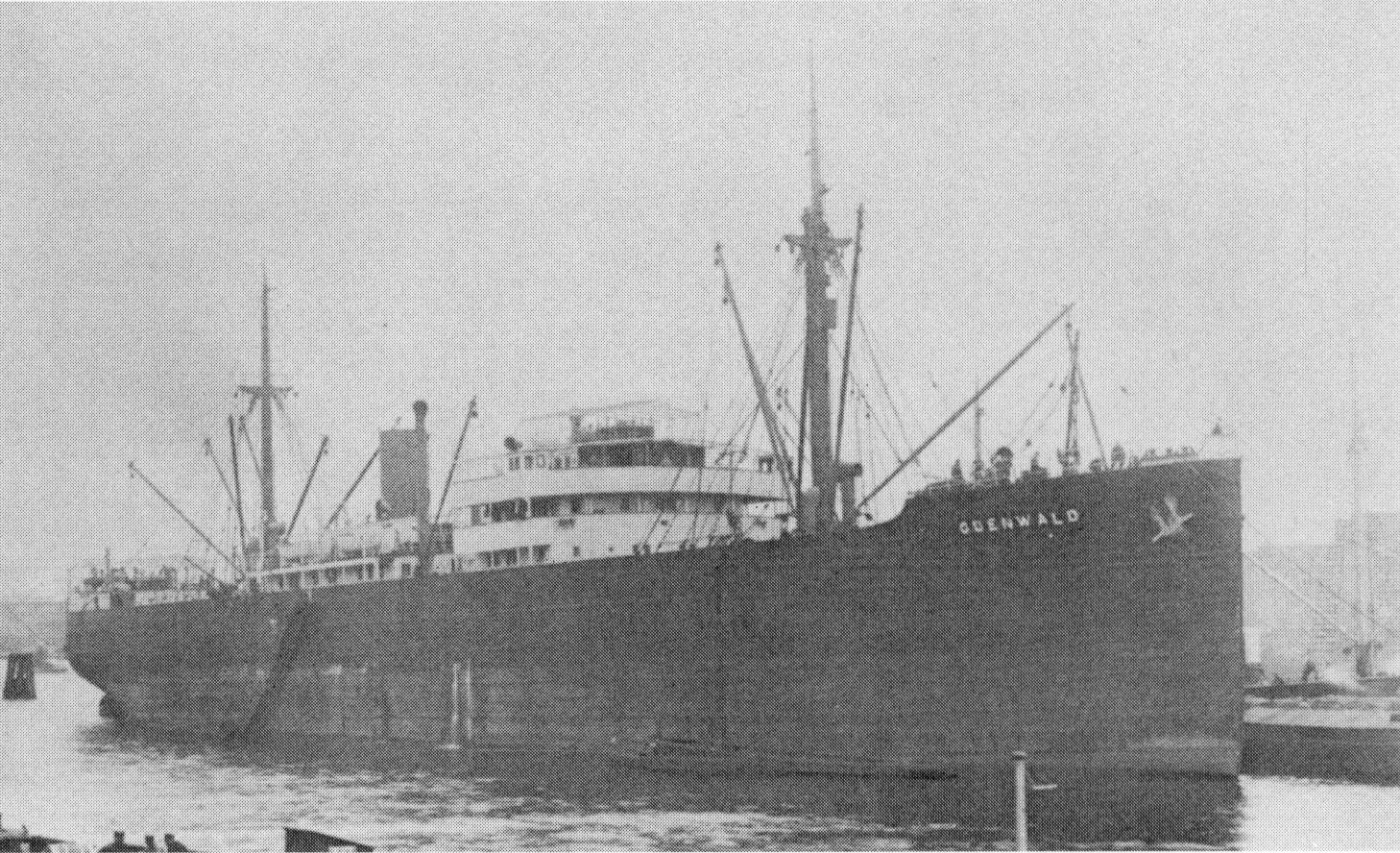 ---
Rare picture from Odenwald. Kindly sent by Sergey Ionov.
---
Built 1923
---
Tonnage 5,098 / 8,550 dwt
---
Cargo: 3,857 tons of Crude rubber 545 tons of Oats 900 tons of Peanuts 7 tons of Oatmeal 102 Goodrich Auto tires 97 tons of Tannic Acid 360 tons of Brass 50 tons of Copper 25 tons of Dried Fruits 3 tons of Wax 26 tons of Roots 226 tons of Steel
0,5 ton of Hair 3,5 tons of Fish oil 17 tons of Nuts 4 tons of Tea. Total Cargo: 6.223 tons.
---
Captured 06/Nov/41 by Cruiser Omaha and Destroyer Sommers in pos 00º 14'N 27º
44' W
---
O Dead
---
45 POW
---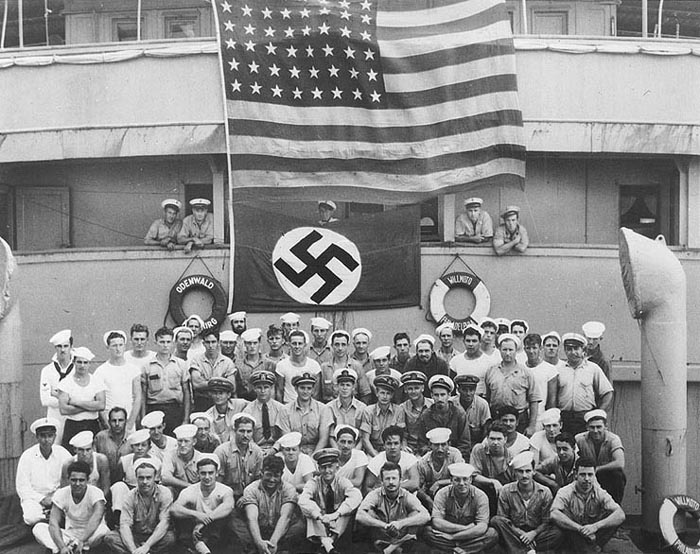 ---
US boarding party seen aboard the Odenwald. Picture by www.history.navy.mil
---
---
Detail of the makeshift sail rigged at the Odenwald. The same helped the ship to reach the British base at Trinidad. After a stop for refuelling they set sail to San Juan PR.
---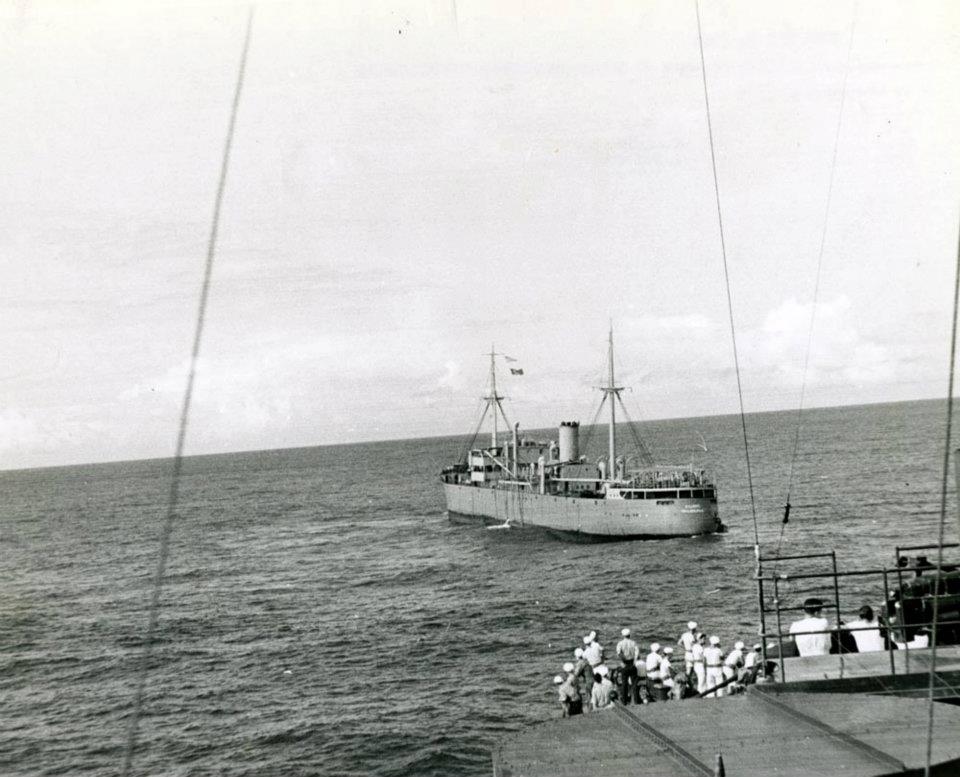 ---
Rare view of the Odenwald seen from Destroyer Sommers crew before a boarding party sailed to inspect the Blockade Runner.
---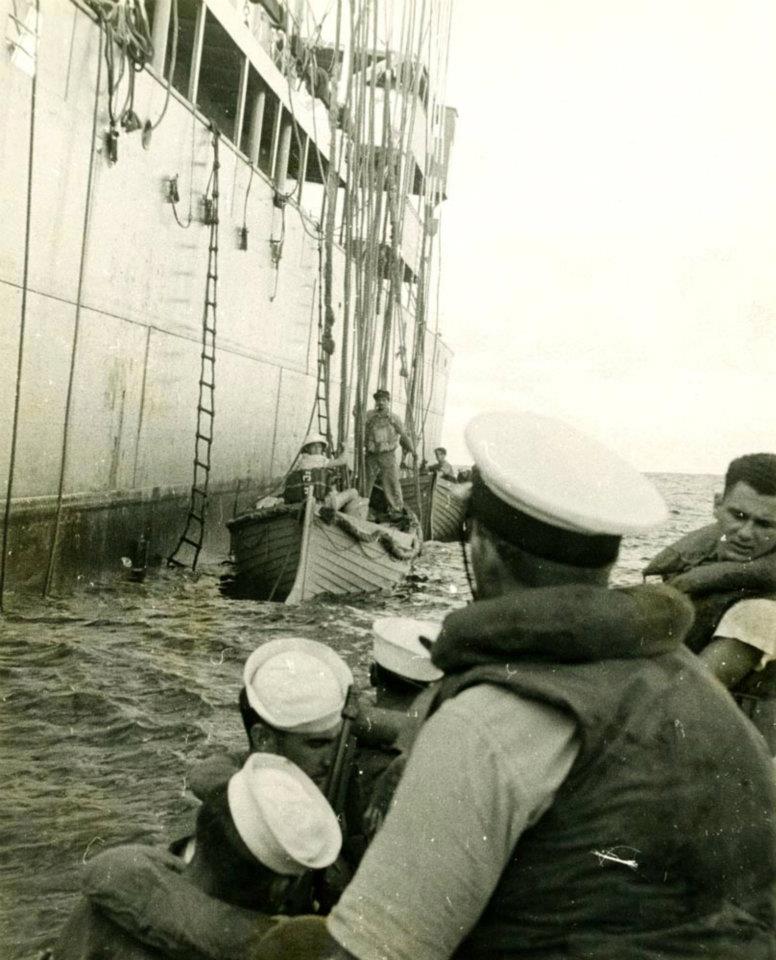 ---
The boarding party from Sommers seen in the moment when they get alongside the Odenwald
---
---
Odenwald seen astern of the boarding party.
---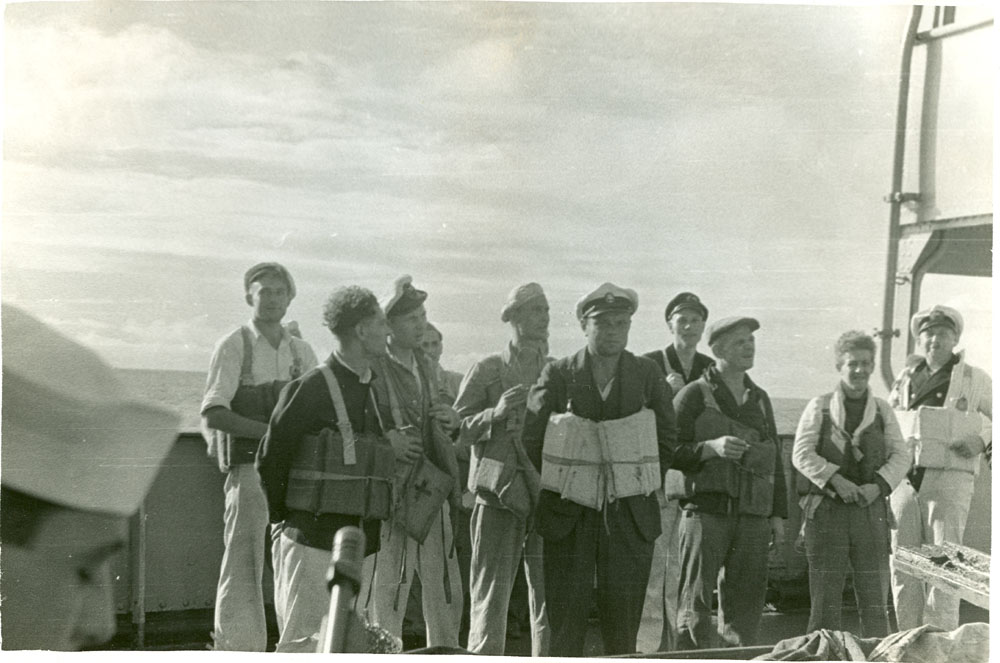 ---
Prisoners from Odenwald seen aboard USS Omaha bound for San Juan. Among them there was a former crewmember from raider Graf Spee.
---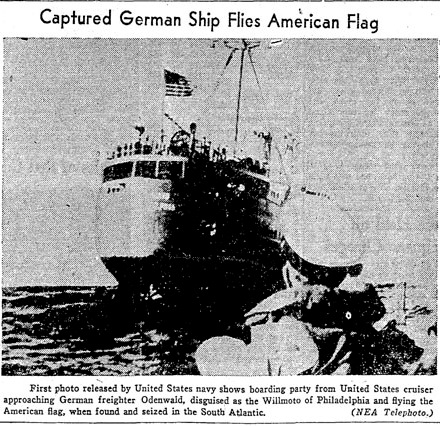 ---