---
---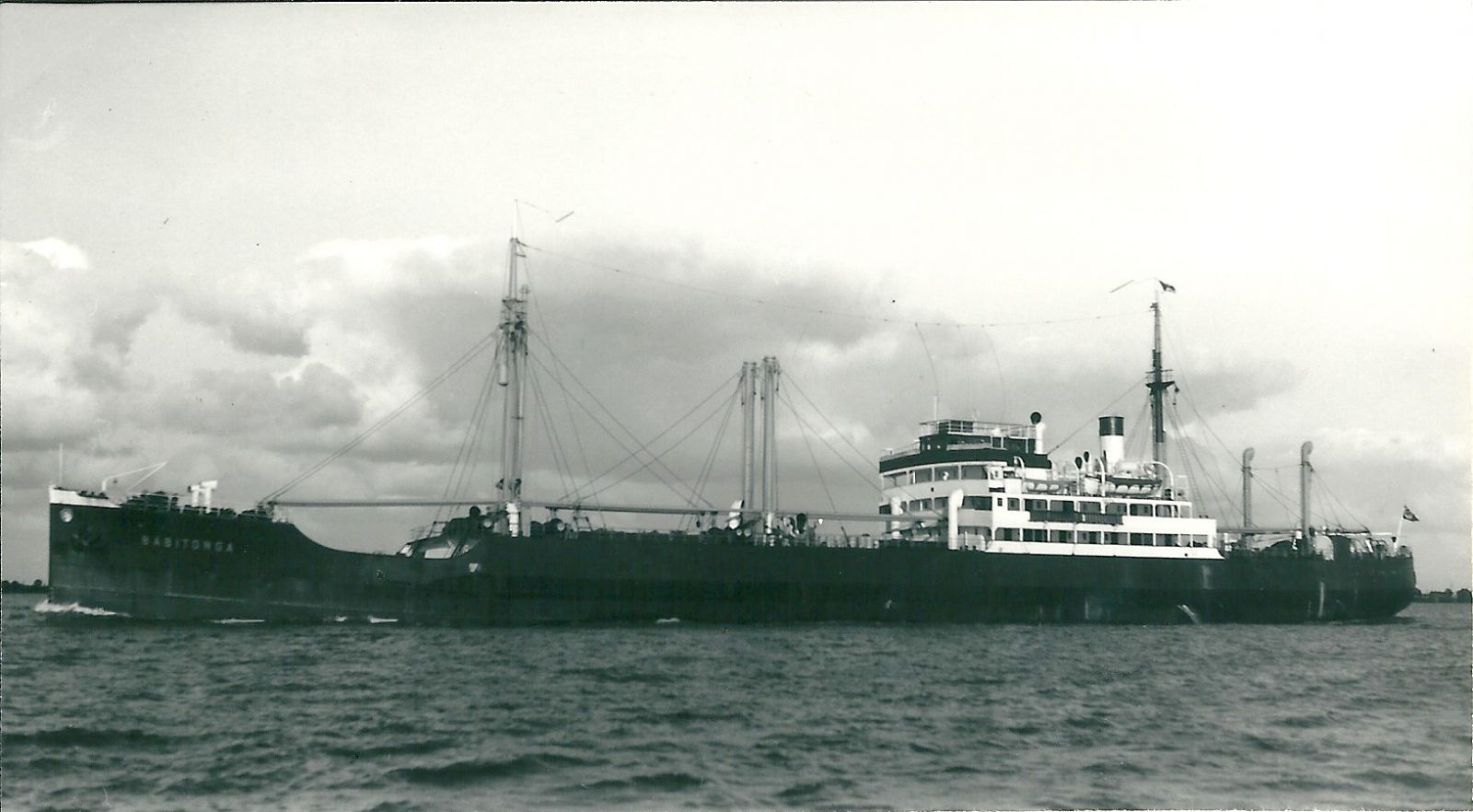 ---
Picture provided by COASTERS & OTHER SHIPS Copyright BANGSBO MUSEUM
---
Built 1922
---
Tonnage 4,422 / 7,165 dwt
---
Route. Santos - France
---
Babitonga ex Osiris was scuttled 21/06/41 to avoid capture by HMS London on pos. 02º05"S 27º42"W
---
37 crewmembers were rescued
---
Data kindly provided by Ken Deshaies.
---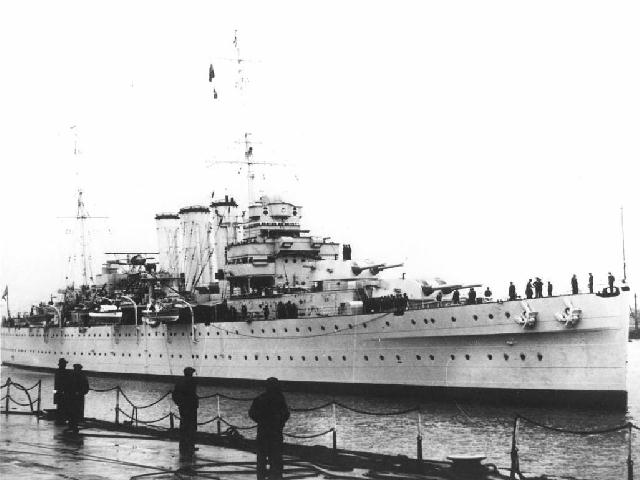 ---
HMS LONDON. The Royal Navy exerted a tight grip in the South Atlantic sea lanes turning the task of German merchants in break out a very dangerous one. Only few ships managed to pass unscathed, but just to be caught in the next run. Picture Wikipedia.
---
---
The moment when HMS London fired her guns against Babitonga. Soon she went down.
---