BRAZILIAN NAVY NORTHEAST NAVAL FORCE * - ALL SHIPS OF F. N. N.
13)CV RIO BRANCO
---
---
Picture SDGM (Serviço de Documentação Geral da Marinha)
---
Laid down 1914
---
Incorporated to the Royal Canadian Navy (RCN): 3/Feb/1915
---
Decom. RCN: 3/Apr/1919
---
Incorporated to the Brazilian Navy (MB): 14/Dec/1932
---
Tonnage : 825 ton (Full loaded).
---
Length: 55.59 m
---
Beam: 9.75 m
---
Draught: 4.57 m.
---
Speed: 15 knots.
---
Armament: 2 57 mm guns/L 40.
---
Complement 50
---
With the entry of Brazil in the War II, Rio Branco was fitted with 47 mm guns and reclassified as Corvette and incorporated to the FNN Naval Northeast Force. During her brief stay at the ports of Recife and Salvador, between two convoy escort missions, Rio Branco was involved in the task of mapping those two important ports. She served until the end of the war and took part in several escort duties.
---
---
Corvette Rio Branco seen moored at Guanabara Bay. Photo SDM. Jose Henrique Mendes Collection.
---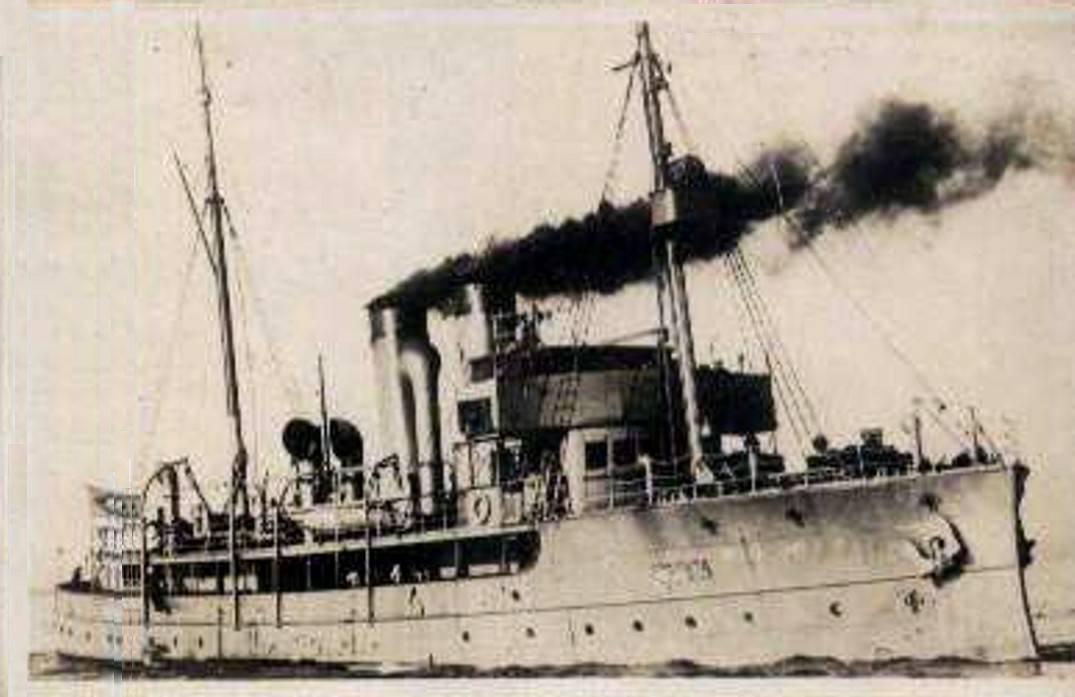 ---
Rio Branco seen at full steam during one patrol escort. Picture SDGM (Serviço de Documentação Geral da Marinha)
---
OTHER ARTICLES YOU MAY FIND SIMILAR