---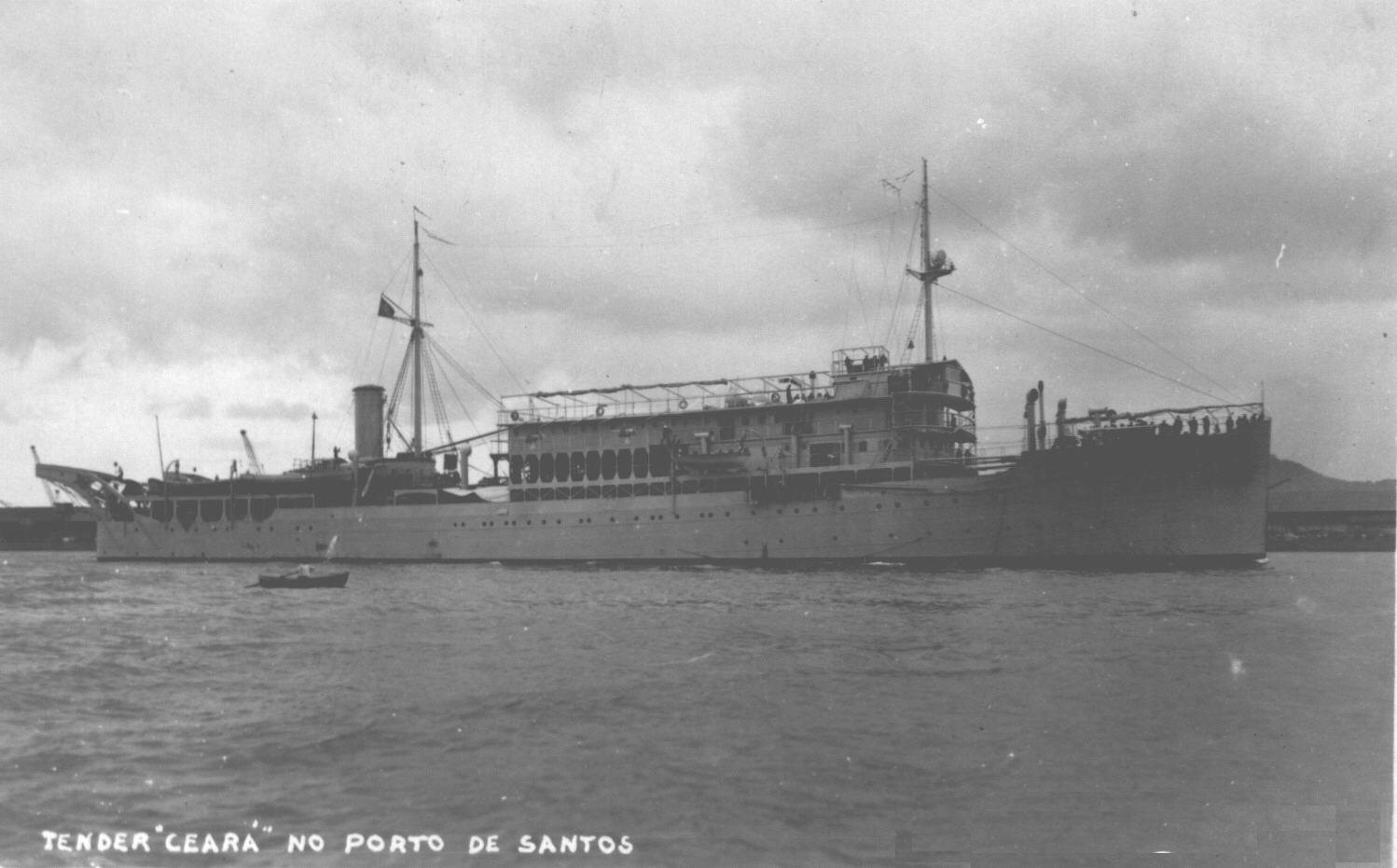 ---
Photo. www.naval.com.br
---
Keel laid: 15 Jul 1913
---
Launched: 7 Sep 1915
---
Incorporated: 28 Apr 1917
---
Decommissioned: 21 Mar 1946
---
Displacement: 3.500 ton (Standard), 5.740 ton (Full loaded).
---
Dimensions:
Length: 101.30 meters
---
Beam: 15.75 meters
---
Draught: 6.0 meters
---
Propulsion: 2/6 Cylinders Fiat Diesel Engines with 2,100 HP each.
---
Speed Max. 14 kts.
---
Armament: 4/4 inch (102mm) guns, 2/57 mm guns, 2/47 mm guns and 2/13,2 mm Hotchkiss machine guns.
---
Tender Ceara operated at the Submarine Flotilla when was incorporated into the Northeast Naval Force, based in Recife with four Brazilian submarines. In addition to intensely participating in the training of escorts to convoys, antisubmarine tactics for surface units and aircraft, these submarines worked together with the 4th US Fleet against Axis forces.
---